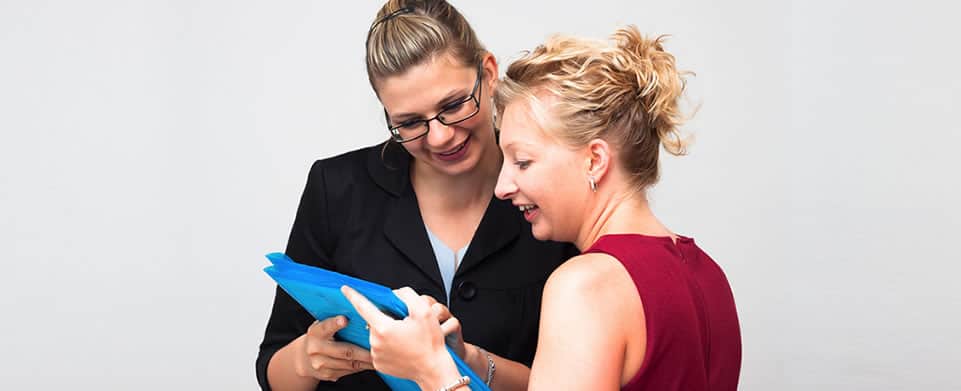 Definitions

'RESGB', 'us', 'our', 'we' means HP Plotter, which is the trading name of Resolution (GB) Limited
'Customer', 'you', 'your' means the person buying services or goods from Resolution (GB) Limited trading as HP Plotter
'Contract' means the contract for the supply of the Services or goods formed by RESGB's acceptance of the Customer order
Headings to the clauses in this Contract are for ease of reference only and shall not affect the construction of this Contract.  This Contract has been divided into two sections that are both written in clear English to help avoid any ambiguities and help ensure a good level of understanding between us.  The two sections are:
Section 1 – general business terms
Section 2 – specific terms relating to your type of purchase
SECTION 1
1. Information about us
We are HP Plotter, which is the trading name of Resolution (GB) Limited (RESGB), registered in England and Wales Number 3928475 , VAT No. GB733 6101 63. For the purposes of these Terms and Conditions we will refer to ourselves as RESGB. Our Registered Office address and postal address for correspondence is: Resolution (GB) Limited, Park Farm, Rectory Road, Oakley, Basingstoke, Hampshire, RG23 7ED.
2. Our Terms and Conditions of Sale
This page tells you about the Terms and Conditions ("Terms") on which we supply all of our goods or services.  Most of our goods or services are listed on our website https://www.hpplotter.co.uk (our site) although some bespoke goods or services may only be discussed with you over the telephone or via email – or contained within various advertising mediums (such as radio or TV) or printed literature. Please read these Terms carefully before placing an order.  If there is any conflict between these Terms and specific terms of use appearing elsewhere on this site relating to any Goods or Services, then the latter shall prevail.   You should understand that by ordering any of our Goods or Services, you agree to be bound by these Terms.
3.  Changes to our Terms
We reserve the right to change our Terms from time to time.  At all times our current Terms can be found on this page.  Your continued use of this site after changes are posted constitutes your acceptance of the revised Terms.  You will be subject to these Terms at the time that you order goods from us, unless we notify you of changes to these Terms before we send you the Order Confirmation (in which case we have the right to assume that you have accepted the change to the Terms, unless you notify us to the contrary prior to us or our suppliers dispatching the goods to you).  We recommend that you print a copy of these Terms for future reference. If these Terms are not accepted in full, the use of this site must be terminated immediately and any Purchase Orders sent to us for manual processing outside of the online shopping website should be cancelled immediately, unless the new Terms are agreed in writing by a Director of RESGB.  Once an order has been accepted by us, the onus is on the Customer to comply with the Terms outlined herein.
4. Your Terms and Conditions
We sometimes receive Purchase Orders with Customers Terms and Conditions attached.  While we understand that you might prefer to do business in a particular way with each of your suppliers, we regret that we have neither time nor resources to individually read through every suppliers Terms and Conditions to check whether they coincide and agree fully with our own Terms.  So, to be clear, any Terms outlined by you to us (however so written) will not be read or actioned but be treated as if you have read our Terms set out here, and are happy to purchase from us on this basis.  It will be as if any of your Terms that do not comply with ours have been overwritten to meet and agree with the Terms listed here (even if we have signed your order as being accepted and have returned it back to you – where ordinarily such a signature would mean to you that we have agreed to your Terms and Conditions of business.  Any signatures regarding a confirmation of a purchase by yourselves indicates only that we accept your order and not your Terms (whether this is stated or not).  In all cases our Terms of business will apply and no terms and conditions other than the Terms contained herein shall be binding upon us.  The customer will be deemed to have assented to all Terms contained herein if any order has been placed and accepted by us, or where the contract is verbal if any part of the goods and/or services have been shipped, or where we have sent you a confirmation of order in connection with the said goods and/or services.
In the event that you find our Terms unacceptable in any way, you must contact us first in writing – prior to placing an order – and request an official amendment to our normal Terms of business.  You should outline which Term you require to be changed and provide us with a term that you feel might be acceptable to both parties.  Any new Terms agreed by us must only be authorised by the Managing Director.  On no account may a verbal discussion or written advice from either a RESGB employee or any third party be taken as a valid change to our Terms outlined herein.
5. How the contract is formed between RESGB and you
You can order goods or Services from us at any time either directly on our website at www.hpplotter.co.uk, by fax on 0845 0770 788, by email or by telephone on 01256 783390 (our lines are open Monday to Friday 9am to 5pm – excluding Bank Holidays). Your order constitutes an offer to us to buy Goods or Services. All orders are subject to acceptance by us. Once your order has been accepted it will be processed. The contract between us will be formed once you have placed an order and it has been accepted by us and you receive either an Order Confirmation or a Pro Forma Invoice.
You acknowledge that our Proposal (whether in the final form of a Proforma invoice or invoice, Confirmation of Order, Estimate or Quotation) together with these Terms constitute the entire matter of the Contract and that there are no other representations, warranties, conditions, terms or obligations, whether written or oral, expressed or implied or otherwise which RESGB is held accountable for.
6.  Proposals, Quotes and Estimates
Quotes for hardware sales expire at the end of each month, consumables quotes expire at the end of each week and all other estimates or quotes expire within 30 days – unless such proposals, quotes or estimates are subsequently revised or confirmed by RESGB in writing or unless an alternative expiration date has been indicated (in the cases of special offers some prices may only be held for a short period of time).  Any form of proposal made by RESGB is subject to alteration or withdrawal without notice and any order arising from a Proposal, Quote or Estimate must first be accepted by RESGB.
7. Non-UK Customers
Our site is only intended for use by people resident in the United Kingdom. While we mainly accept orders from the United Kingdom we can and do supply Worldwide.  There are however a few exceptions to this where Hewlett Packard (HP) require us to sell new HP Designjet printers, HP inks/printheads only to those customers based within the UK to avoid their 'grey import' rules.  By placing an order through our site, you warrant that:
you are legally capable of entering into a binding contract; and
you are at least 18 years old; and
the final destination of any printer, ink or printhead purchased from us will be in the UK
8. Our expectations of you, the Customer
When ordering from us you undertake to comply with our ordering procedures and the assumption will be made that you are diligently following the guidelines set down by whoever and whomever you are acting on behalf of, in terms of purchasing procedures. We cannot know or understand the purchasing procedures of all companies who order from us, so the onus is on the Customer to make us aware of anything which would delay the ability for RESGB to supply the Goods or Services in a timely manner and/or would delay payment being made to us. This may include, but is not limited to, the following:
8.1  Providing valid purchase order numbers, where applicable
where part of your payment process requires the necessity for us to include a valid purchase order number on our invoice, then a valid purchase order number must be provided at time of placing your order and the requirement for this to be included on our invoice highlighted at time of placing your order
8.2  Application for a credit account
for all credit applications you must complete the application form in full, ensuring that all information provided is accurate.  Most important is the name, contact email address and telephone number of the person responsible for making payments to us.  If this information changes then you are obliged to provide us with the amended details for our records so that we may receive timely payments.
8.3  Ordering on-line
if orders are made online then any discrepancies will be deemed to be the fault of the Customer in terms of invoice address, delivery address, type and quantity of Goods ordered. It is also the Customers responsibility to select how the Goods or Services meet specific requirements.
Please ensure all required text fields are completed diligently and if you spot on your confirmation of order that you have made any mistakes, please contact us immediately to discuss (e.g. if you have ordered 100 items instead of 10 or provided the wrong delivery address etc…).  In this way we can attempt to stop your order from being shipped, and amend it for you. Ideally you should contact us by telephone within 5 minutes of placing the order. If you have failed to provide a correct delivery address then any costs associated with recovering the Goods or collection and onward delivery to the correct address will be at your expense.  If you have ordered any Goods incorrectly, where Goods have already been despatched, then provided the Goods are unused and all packaging unopened (so that they can be sold in new, unused condition), then you can return the Goods to us.  This shall be at your own expense, and restocking fees will be incurred at either £20.00 or 20% of the Cost of the Goods (whichever is the greater).
8.4  Ordering via fax, telephone or email
if orders are made by fax, telephone or email, then you will receive either a Pro Forma Invoice or Order Confirmation email – which you should double check carefully prior to providing us with final approval to proceed.  You must ensure that all details are correct in terms of invoice address, delivery address, type and quantity of Goods ordered, together with any other pertinent information (e.g. "please deliver on Thursday next week as I'm on holiday until then").  This document and your confirmation to proceed with the order then forms the basis of your Contract with us, and all previous correspondence or phone calls relating to the order shall be disregarded.  This ensures that all orders have been accurately translated, recorded or interpreted by us, and then checked by yourself prior to processing.  It is your responsibility to select how the Goods or Services meet your specific requirements although we aim to provide you with free advice to the best of our ability.
If you later discover an ordering error then we recommend contacting us immediately so we can stop your order from being shipped and amend it for you.  Ideally you should contact us by telephone within 5 minutes of placing the order.  If you have failed to provide a correct delivery address then any costs associated with recovering the Goods or collection and onward delivery to the correct address will be at your expense.  If you have ordered any Goods incorrectly, where Goods have already been despatched, then provided the Goods are unused and all packaging unopened (so that they can be sold in new, unused condition), then you can return the Goods to us.  This shall be at your own expense, and restocking fees will be incurred at either £20.00 or 20% of the Cost of the Goods (whichever is the greater).
8.5  Where additional documentation is required from us (e.g. photo ID, risk assessment forms etc)
where deliveries of Goods or Services are made to a Customer site which requires photo ID, car registration details, copy of our insurance, copy of our company policies or any other supporting paperwork of any kind (to either be supplied by us in advance and/or carried by our engineers) then you must make us aware of these at least 2 working days beforehand, or 2 days prior to despatch of Goods or Services
8.6  Where hard copy invoices are required
all customers agree to receive invoices, statements or other supporting documentation electronically (via email).  Should a hard copy document be required (e.g. hard copy invoice or statement of account), then an additional charge of £3.50 will be applied for this service.  (This is because we are no longer geared up to posting out hard copies via Royal Mail so it now necessitates a member of staff having to travel by car to the nearest Post Office to purchase stamps and post documents out to you, which takes them off-site for a minimum of 15-30 minutes and incurs both travel costs and postage costs).
9. Prices of Goods or Services
The price of any Goods or Services will be as shown on the website or as supplied by way of a quotation or estimate. Our site contains a large number of Goods and Services and it is always possible that, despite our best efforts, some prices supplied may be incorrectly listed.  We will normally verify prices as part of our ordering process so that where the Goods or Service's correct price is more than our stated price, we will normally, at our discretion, either contact you for instructions before despatching the order, or reject your order and notify you of such rejection.  In all cases, prices quoted exclude VAT and delivery costs and duties and levies of any kind (except where obviously stated as such), so these will be added to the total amount due.  Prices will be quoted and invoiced in UK pounds sterling only.
Prices are liable to change at any time but we will attempt where possible to hold prices once an Order Confirmation has been sent to you.  However we are under no obligation to provide the Goods or Services to you at the lower price if we deem to do so would mean making a financial loss, or if the pricing error is obvious and unmistakable and could have reasonably been recognised by you as a mis-pricing. We reserve the right to request cleared funds in advance of processing any order.  This is most usually requested for hardware sales (even if customers have a 30 day business account) or for rentals and repairs (especially if customers do not hold an account with us) since we have been the target of credit card fraud in the past.
9.1  Discounts
Any discount offered by us and shown on our invoice may only be claimed if payment of that invoice is received by us within the time specified on the invoice, which is usually 30 days from date of invoice
10. Delivery
We shall endeavour to inform you of estimated delivery dates when you place an order with us. All dates for the delivery of Goods or Services are best estimates only. All Courier services are subcontracted, so we cannot be held responsible for any delays incurred by any Couriers.  While we shall endeavour to avoid delays, under no circumstances whatsoever will RESGB be liable to the Customer for any loss or damage, whether direct, indirect or consequential, arising from delay in the performance of the Contract due to late deliveries. As standard, all Goods are despatched on a next working day delivery (where 'in stock') and shall arrive at the delivery address between 9am-5:30pm. The Couriers will be unable to specify an exact delivery time (hence the lower cost) so if you require a more accurate delivery time e.g. pre 10:30am or pre 1pm then please request a timed delivery.  Where you require us to update you with the status of a standard delivery, please contact us after 4:30pm (since the Couriers will not attempt status checks before this time). For all orders we have a 4pm cut off time each day (since our Couriers arrive with us at 4:30pm).  This means all orders placed and confirmed with us after 4pm will be shipped on a 'best effort' basis only.
It is your responsibility to ensure that you are on the premises on the delivery day.  Any charges in respect of returns of goods will be passed to you.  Where you have paid for a timed delivery and your package arrives later then scheduled, then you should notify us by next working day.  We will follow up with the couriers and where a refund or partial refund is provided to us, this refund will be passed to you.
10.1  Failed deliveries
The delivery driver needs to obtain a signature for all goods and if you are unavailable to accept delivery then the driver will return to the depot with the Goods.  Most deliveries are attempted twice and the driver will leave a card stating when delivery will be re-attempted or if the goods are available to be collected from your local delivery office.  Please note we cannot deliver to PO Boxes or BFPO addresses.  If your order fails to arrive on the day, we ask that you notify us by next working day, so that we can check into any issues quickly and easily.
If we are unable to perform the whole or part of the Contract due to any cause or event beyond our reasonable control including (but without limitation) acts of God, acts of government, large public events and gatherings, industrial action, severe weather, default of suppliers or any other such cause or event whatsoever, we may at our option, by notice in writing to you, cancel or suspend the Contract in whole or in part without liability and without prejudice to our rights to receive payment of any services or goods previously delivered or work already done.
10.2  Damaged goods or boxes
If any box arrives damaged please sign for the delivery indicating next to your signature that the box arrived damaged – otherwise you should be aware that the Courier will accept no responsibility for any damage caused by them in transit and such damage shall be attributed to you.  We strongly recommend however, that you also open the box and check the Goods while the Courier is in attendance.  If you find the Goods are damaged you should reject the delivery outright and note the damage next to any signature requested by the Courier in respect of the rejection of Goods. You should then contact us immediately to let us know what has happened. The Courier will then return the package to us and we will arrange for all replacement goods to be despatched to you.
10.3  Damaged or missing items
If any items are damaged or missing from your order, please contact us within 2 working days of your delivery or if your order was collected from our Head Office within 2 working days of you collecting the items. Please call our Customer Services on 01256 783390 for advice on returning goods.
10.4  Incorrect items received
If we have dispatched the wrong goods, we will either arrange a collection at our own expense or request that you return the goods back to us (and credit you with shipping costs incurred – which should be no greater than our cost to collect).  In all cases you must advise us within 2 working days of any issues with an order and must fully cooperate with us to enable collection of the package(s).  Where we have confirmed a collection date with you for any goods, if the courier is unable to obtain access on that date, then you will be required to return the goods to us at your own expense.  If we do not receive our goods within 10 working days from our original collection date then we shall assume you wish to retain the goods and you will be invoiced accordingly.
11.  Acceptance of Goods and Services
You will be taken to have accepted delivery of the goods if you do not notify us of any discrepancies, damage or defects within 2 working days of delivery (where such discrepancies, damage and defects are obvious upon proper inspection).  In the case of defects that are not obvious on inspection then provided that the Warranty for the Goods is still in force you may contact us by email or post to request replacement, provided such defects are covered by the warranty in force.
12. Risk
The risk in the goods will pass to you on delivery – or from the time you collect them from our offices.  We are responsible for all goods until they are delivered or otherwise made available to you.  Our limit of liability ends from the time you sign to say that you have received the goods or from the time you or anyone authorised by you begins to carry the goods inside our premises outside to a waiting vehicle. At that moment, you shall become responsible for the care and protection of the goods and will need to take out, at your own expense, adequate and comprehensive all risks cover on the goods.  Insurance cover should include a note of RESGB's interest (ownership) of all goods until RESGB has received cash or cleared funds for all goods in full.
In a case where a rental machine has become damaged you will be billed for the total cost of a repair to the machine (if it can be repaired) or for the cost of a comparable replacement machine (where a repair either cannot be made or is not cost effective).  The total repair costs charged by us shall be reasonable and shall not exceed the maximum cost charged by the manufacturer to repair the machine.  Loss of earnings related to the rental machine will not be billed during the repair – given that 'accidents happen', unless we deem that the damage was deliberately caused.  However, payment for the repair should be made within 7 days from date of invoice.  Should there be a delay in payment to cover the repair costs, then the usual rental costs per week will be applied from Day 6 onwards, until such time as we receive cleared payment in our account, so it will be as if you had continued to rent the machine from us for this period.
13. Payment
Payment for all goods displayed on our online website may be made by credit / debit card or other payment type as may be accepted by our payment portal. If you are not ordering directly from our website you may also have further options such as payment by BACS, CHAPS, cash or cheque.  All payments may at RESGB's option be appropriated to the Contract or any other contract between RESGB and yourself that is due for payment. RESGB has only received a payment when the amount of that payment is irrevocably credited to its bank account. Subject to a credit check you may also apply for credit facilities with us.  If you have any queries relating to your purchase please contact our Accounts department on accounts@hpplotter.co.uk
13.1  Applying for a credit account
When applying for a credit account you will be asked to complete a credit application form.  We usually request additional information on the form to help us cross-check that orders received are genuine, in order to try and protect you from any fraudulent or unauthorised purchases made by your employees or authorised third parties (for example: your usual format of PO numbers, OR whether you require us to contact you for any orders placed above a certain price band etc).  While we take every step to check all orders received are genuine and in line with your Company policies and preferences, we accept no responsibility for processing an order for Goods or Services where the order received is genuine (however so provided e.g. whether by hard copy PO, fax, email) which requests supply of Goods or Services – even where it falls outside of the confines stated on your original credit application form.
13.2 Credit account customer payment terms
If you have been accepted for a credit account, you must ensure that all payments are made promptly.  Our payment terms are strictly 30 days from date of invoice.  The fees and all associated taxes shall become due in accordance with the Contract and shall be payable without any deduction.
13.3  Payments made by credit/debit card/BACS/CHAPS
If you opt to pay by debit/credit card you must ensure that there are sufficient funds available so that all monies owing can be debited from the card details provided.  All payments made by credit card will be charged a 2.5% surcharge (except for American Express where a credit card surcharge of 4% is applied).  There will be no charges where payment is made by Debit Card.  If you wish to pay by BACS/CHAPS our bank details are shown on our invoice.  If you are an overseas customer then any bank charges applied in transferring funds to our bank account must be at your own expense.
In the case where stage payments are made (such as for printer repairs and rentals) where you do not hold a credit account with us, you must ensure that sufficient funds are available when we attempt to take payment. Where a card payment is denied it will be tried 3 times.  If we are unsuccessful, we will then contact you to request an alternative means of payment.  If we have already supplied Goods or Services to you in good faith and then have difficulties contacting you for payment, after 7 days an administration charge of £20.00+VAT will be applied where payment has not been received and interest shall accrue as stipulated in clause 13.6 below
13.4  Delivery delays
In the event of delivery being delayed due to reasons attributed to you, the Customer, payment is to be made as if no delay had occurred
13.5  Late payment
You shall be in default if you exceed the due date of payment. If any payment from you under the Contract is overdue, then RESGB may suspend delivery of further services or any other contract with you and such suspension shall be deemed to be as a result of your defaulting on the payment (in which case payment is to be made by yourselves as if no delay had occurred).  RESGB may exercise a lien over your goods or material in your possession until all amounts to RESGB are paid in full by you.  Compliance with all obligations of RESGB towards you shall be subject to compliance with the terms of payment agreed upon and with all other obligations that you have towards RESGB.
13.6  Interest and charges on late payments
In the case of delayed payment you shall, without prejudice to any other claim of RESGB, pay interest on the amount outstanding at the rate of 8% per annum (calculated on a daily basis), as from the due date of payment, until the whole balance outstanding is received in full.  A £20.00 administration charge will also be applied.
13.7  Retention rights
You may only set off claims or assert retention rights in respect of claims which are undisputed or have been finally decided.
14. Retention of Title
Ownership and title of Goods will only pass to you when we receive payment in full (in cash or cleared funds) for all contracts between us.  Payment of the full price for the goods shall include the amount of any interest or other sums payable under the contract between RESGB and the Customer, and may include but not be limited to delivery charges, cancellation charges and late payment charges.  Until such time as the property in the goods passes to you, you shall hold the goods as RESGB's fiduciary agent and bailee, and shall keep the Goods separate from those of your own and other third parties and properly stored, protected and insured and identified as RESGB's property. Until that time or until otherwise notified by RESGB in writing or until the happening of any event set out in these Conditions entitling RESGB to terminate this Contract, you shall account to RESGB for the proceeds of the sale or otherwise of the goods, whether tangible or intangible, including insurance proceeds, and shall keep all such proceeds separate from any monies or property of yours or third parties, and in the case of tangible proceeds, properly stored, protected and insured.
Until such time as the property in the Goods passes to you (and provided the goods are still in existence and have not been resold) RESGB shall be entitled at any time to require you to deliver up the goods to RESGB and, if you fail to do so forthwith, to enter upon any premises or vehicles of you or any third party where the goods are stored and repossess the goods. You shall not be entitled to pledge or in any way charge by way of security for an indebtedness any of the goods that remain the property of RESGB. Where you use banking facilities or factoring or an invoice discounting company which involves the selling of debtors or using debtors as security, you shall notify the bank, the factoring or invoice discounting company concerned of RESGB's interest in the goods and specifically that title in the goods has not passed. RESGB retains ownership of and all rights to the concept and content of the Services and you may only use this for the purpose and to the extent specified in the contract.
15. Our Liability
Our liability for losses you suffer as a result of us breaking the Contract is strictly limited to the purchase price of the Goods or Services that you purchased (except for death or personal injury). We cannot accept responsibility for losses you suffer as a result of us failing to comply with the terms of this agreement or as a result of circumstances outside our reasonable control.  Notwithstanding anything else in these Terms, nothing in these Terms excludes or limits in any way our liability to you for any matter for which it would be illegal for us to exclude or attempt to exclude our liability.  There is a time limit applicable to both parties for the enforcement of claims with further terms set out below:
 15.1  Death, Injury, Damage
We will accept limited liability for death or personal injury caused by our default and for direct physical damage to your tangible property wherein we shall offer to repair, replace or provide financial recompense on a like for like basis relating specifically to the damage.
15.2 Limit of liability
RESGB's entire liability for actual damages in respect of any one Default shall not, in any event, exceed 100% of the total purchase price for the Goods or Services which are directly related to the default, and in any event we shall have no liability if the Goods or Services are not used in accordance with the instruction of either the manufacturer or RESGB or where the goods or services are altered, modified or converted by you or a third party. We shall not be liable for any loss incurred after correcting any default.
We will not be liable or responsible for any failure to perform, or delay in performance of, any of our obligations under a Contract that is caused by events outside our reasonable control (Force Majeure Event).  Such events include any act, event, non-happening, omission or accident beyond our reasonable control and includes in particular, without limitation, industrial action, attack, war or threat or preparation for war, natural disaster, limited use of public or private transport, legislation or restrictions of any government etc. Our performance under any Contract is deemed to be suspended for the period that the Force Majeure Event continues, and we will have an extension of time for performance for the duration of that period.  We will use all reasonable endeavours to find a solution by which our obligations under the Contract may be performed despite the Force Majeure Event, provided that the cost to carry out such endeavours is no greater than the normal c