Second Hand Printers
Large Format Printer Classified Ads (Buy directly from a UK seller)
When you purchase a printer from our DesignJet Classifieds, please remember you're dealing with the seller directly. We make no checks or warranties regarding the quality or capability of any DesignJet listed and/or whether it will be fit for purpose.
For your added safety we recommend you use a system such as Trustap to provide you with protection where your money will be placed in Escrow until you are happy with your purchase.
Listing until sold (1 yr)
Ad left running until printer is either sold or 1 year has elapsed.
HP DesignJet T230 24-in A1 Printer (5HB07A)
World's smallest printer - ideal for building industry or general use. Mac & Windows compatible. Robust, low cost, intuitive, Wi-Fi enabled. 1 year warranty. 512MB memory. Three optional extras (stand, roll cover, sheet feed tray).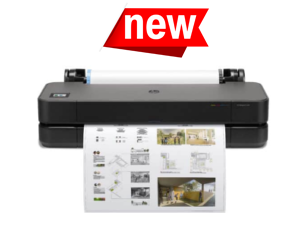 Price ex VAT: £539.00
DesignJet Ink and Paper
With any great printer you'll need regular supplies of HP original ink and paper/media.
We offer:
A huge variety of media
Low prices
Fast same day despatch
Brand names include HP, SIHL, Hahnemuhle, Canon, Innova and more!
DesignJet Installs, Servicing, & More
We can help you with:
Installs/de-installs
Ad hoc Service/Repairs
Printer moves
Annual Support Cover
Spare Parts
01256 783390
hello@resolutiongb.com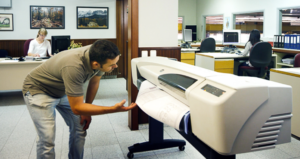 Price ex VAT: POA