Second Hand Printers
Large Format Printer Classified Ads (Buy directly from a local seller)
When you purchase a printer from our DesignJet Classifieds, please remember you're dealing with the seller directly. We make no checks or warranties regarding the quality or capability of any DesignJet listed and/or whether it will be fit for purpose.
For your added safety we recommend you use a system such as Trustap to provide you with protection where your money will be placed in Escrow until you are happy with your purchase.
HP DesignJet T230 24-in A1 Printer (5HB07A)
World's smallest printer - ideal for building industry or general use. Mac & Windows compatible. Robust, low cost, intuitive, Wi-Fi enabled. 1 year warranty. 512MB memory. Three optional extras (stand, roll cover, sheet feed tray).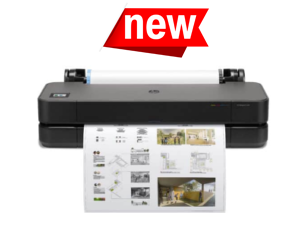 Price ex VAT: £539.00
DesignJet Ink and Paper
With any great printer you'll need regular supplies of HP original ink and paper/media.
We offer:
A huge variety of media
Low prices
Fast same day despatch
Brand names include HP, SIHL, Hahnemuhle, Canon, Innova and more!
DesignJet Installs, Servicing, & More
We can help you with:
Installs/de-installs
Ad hoc Service/Repairs
Printer moves
Annual Support Cover
Spare Parts
01256 783390
hello@resolutiongb.com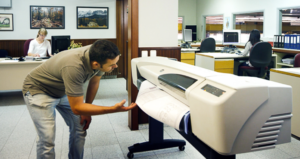 Price ex VAT: POA